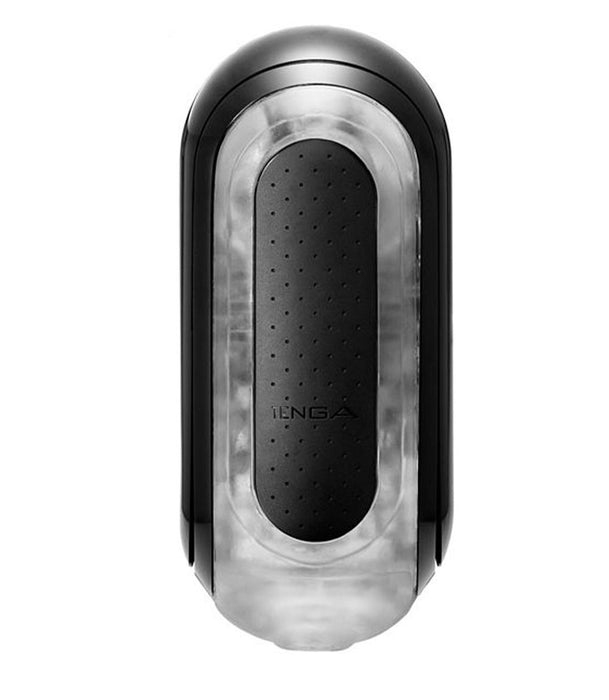 Tenga Flip Zero Masturbation Sleeve
Flip Open Masturbation Sleeve
Original price
$89.95
-
Original price
$89.95
Product Details
Cleaning & Care
The Flip Zero by Tenga is an ergonomic and reusable masturbation sleeve that can flip open for effortless cleaning, allowing it to quickly air dry. The bracket of Flip Zero can be used as a stand for air drying. The vacuum mechanism on Flip Zero makes a custom tight fit around you. Insert your penis fully and press the two long buttons to tighten the inside to your desired tightness.

The body-safe, phthalate-free TPE material of Flip Zero is an incredibly realistic feeling. It has a seamless insertion point that provides a tight seal to prevent lubricant from leaking while creating a suction vacuum by its one-way valve. The inside has pleasurable ridges that hug your penis from both sides. An outer layer covers the end orb, which stimulates from all angles. Sample lubricants and a clear case for storage and drying are included.

Body-Safe, Phthalate-Free
Waterproof & Submersible
Materials: TPE, ABS (plastic)
Length: 6"

Tips & Guides:

Black Item Number: 4560220556108
White Item Number: 4560220554968

We Are An Authorized Dealer
Always buy from an authorized sex toy dealer to avoid sex toy scams, knockoffs, used sex toys, toxic materials, or unhealthy ingredients. We care about your health and provide only the best body-safe sexual products.

This product is made of a porous material, which is stretchy and soft. Using a sex toy cleaner is a preferred method of cleaning porous materials as they can reduce microorganisms. Allow the sex toy to soak in the sex toy cleaner for at least ten minutes before rinsing off. Because the pores are tiny, this material cannot be sterilized entirely with a toy cleaner. That is why allowing it to completely air dry and store it in a cool, dry place is essential. Take care to avoid contact with any electrical components. Use only water-based lubricants with this elastomer toy. Avoid silicone and oil lubricants as they may adversely affect the material.

Please note that the information on this page regarding care and guidelines are general tips for sexual products. Always defer to specific instructions that a manufacturer provides with their product.

Sex toy storage bags should be breathable to prevent bacteria and mold from building on them in between uses. Make sure to check out our sex toy storage bags, cases, and more for properly storing your sex toys.