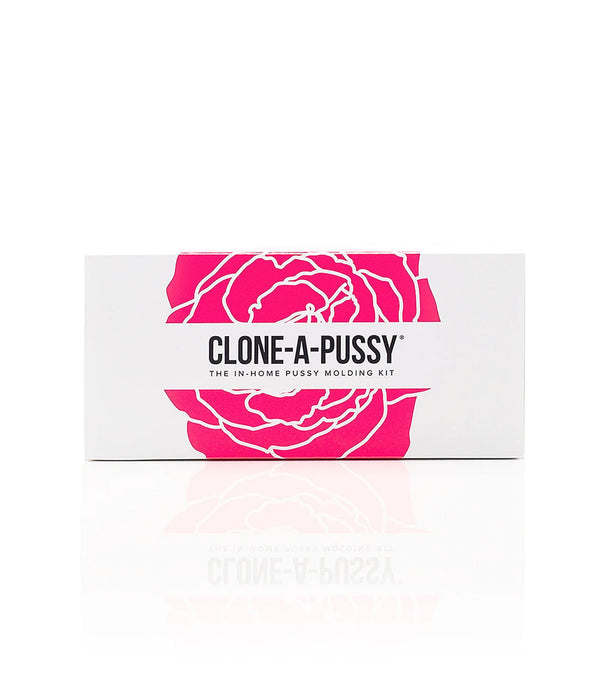 Clone-A-Pussy Kit In Hot Pink
Silicone Labia Molding Kit
Original price
$34.95
-
Original price
$34.95
Make a nontoxic, latex-free, silicone copy of the labia (outer lips of the vagina). This kit contains easy-to-follow instructions and everything you need to make a life-size silicone mold replica of your labia in a hot pink color using 100% body-safe materials. This kit makes one mold.

There are two types of kits. The Clone-A-Pussy Kit is just a mold of the labia, while the Clone-A-Pussy Plus+ Silicone Casting Kit includes a masturbation sleeve.
Please Note
There is no safe way to make a mold of the inside of a vagina. Even porn star sex toys are not of the inside of their vagina. We strongly urge you not to try something like that, or you may experience serious health issues. Using the Clone A Pussy kit to mold the outer labia is perfectly safe.
Product Education
For more information, please see our Clone-A-Willy Guide. 

Each Kit Includes:

Body-Safe Clone-A-Pussy Silicone Casting Kit
Hot Pink-Colored Silicone
Algae-Based Molding Powder
Molding Container
Easy-To-Follow Instructions
Tips & Guides:
Item Number: 763290085392

We Are An Authorized Dealer
Always buy from an authorized sex toy dealer to avoid sex toy scams, knockoffs, used sex toys, toxic materials, or unhealthy ingredients. We care about your health and provide only the best body-safe sexual products.