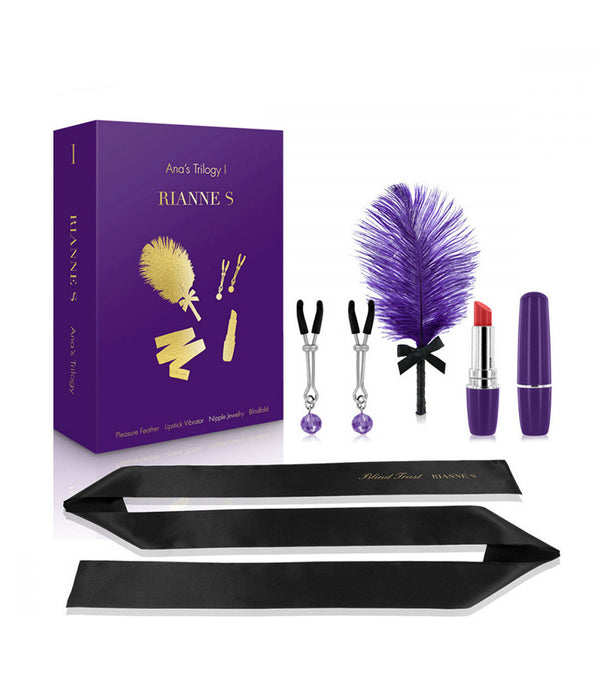 Ana's Trilogy Kit 1
Ana's Trilogy Kit With Vibrator, Tickler & More
Original price
$29.95
-
Original price
$29.95
Ana's Trilogy Kit 1, by Rianne S, includes a beautiful, elegant set of products perfect for those who want to get in touch with their sensual side.
Kit 2 Includes:
Silk Blindfold
Have blind faith in your partner with the silk blindfold of RIANNE S. Surrender, sharpen your senses, and enjoy the sensations.
Lipstick Vibrator
Take this discreet coral red pocket vibrator with you in your handbag, and nobody will ever notice. 1x AAA battery (not included).
Pleasure Feather
Feel like a true bird of paradise with this luxurious Pleasure Feather of RIANNE S. Tickle your erogenous zones gently and lovingly, tease, and stimulate to reach heightened levels.
Nipple Clamps
A little pain is wonderful, especially with these nipple clamps. The stainless steel contrasts beautifully with the purple stone. The adjustable clamp allows the pressure to be self-regulated. Aesthetically the clamps are also beautiful. This slight pain will turn both of you on.
Item Number: 8717903271810