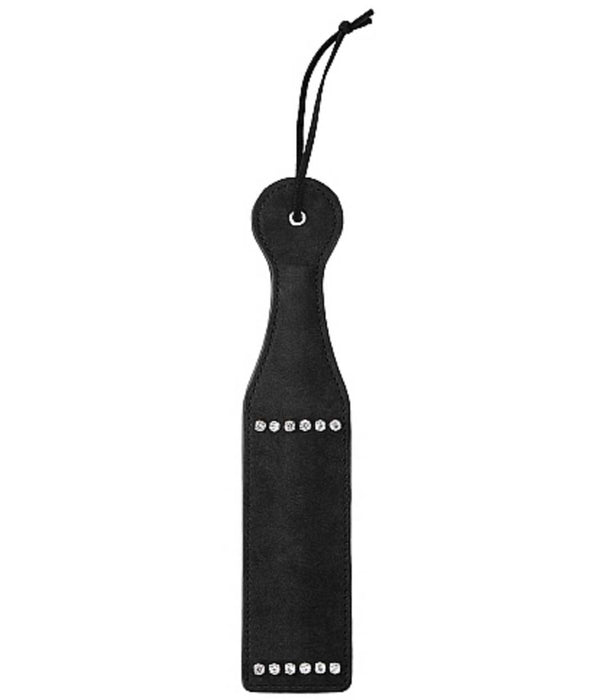 Diamond Studded Paddle
Diamond Studded Paddle For BDSM Role Play
Original price
$32.95
-
Original price
$32.95
The Diamond Studded Paddle combines allure, sophistication, and strength with sparkling faux diamond studs. This vegan leather paddle is not just a tool; it's a statement. It offers a satisfyingly sturdy impact, creating a beautiful balance between pleasure and a hint of pain. It features a wrist handle to secure it to your hand during use or make hanging it up when the sexual adventures are done easy.
Materials: Vegan Leather

Phthalate Free

Product Dimensions: 2.36" x 0.35" x 12.01"
Item Number: 7423522543597

We Are An Authorized Dealer
Always buy from an authorized sex toy dealer to avoid sex toy scams, knockoffs, used sex toys, toxic materials, or unhealthy ingredients. We care about your health and provide only the best body-safe sexual products.

Education: BDSM Toys & Role Play Guide
Cleaning
Vegan and faux leather are the same and are made from plastic or vinyl. They can be washed with mild soap and water. Do not scrub the vegan leather to avoid damaging the product's surface. You can use a polishing cream to add luster by applying a small amount using a dry cloth, spreading it gently, and allowing it to dry for 24 hours.