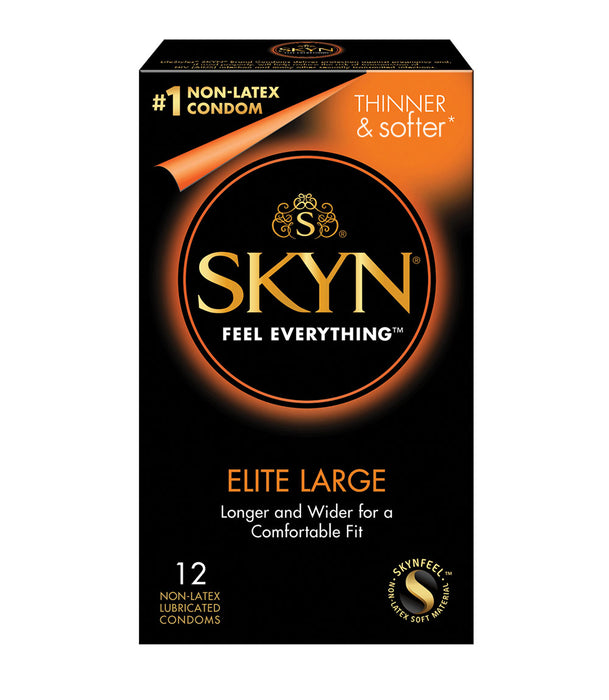 Latex-Free Polyisoprene Lifestyles Skyn Large 12 Pack
Large Latex-Free Polyisoprene Condoms
Original price
$16.95
-
Original price
$16.95
Lifestyles Skyn Large 12 Pack Condoms by Lifestyles are latex-free polyisoprene, paraben-free lubricated condoms that are slightly larger than regular Lifestyles but smaller than an extra-large. Polyisoprene material provides a softer, more natural feel than latex that is clinically proven to enhance sensation. Polyisoprene combines the strength of premium latex with the sensitivity of an ultra-thin condom. They are ideal for people with latex allergies or latex sensitivity. Each lubricated condom is tested to ensure strength and durability, protecting against STDs and pregnancy. Lifestyles condoms have been trusted since 1905 and feature triple-tested latex.
12 Pack

Lubricated
Paraben Free

Latex Free

Item Number: 070907274125

We Are An Authorized Dealer
Always buy from an authorized sex toy dealer to avoid sex toy scams, knockoffs, used sex toys, toxic materials, or unhealthy ingredients. We care about your health and provide only the best body-safe sexual products.

Education: Condoms & Dental Dams