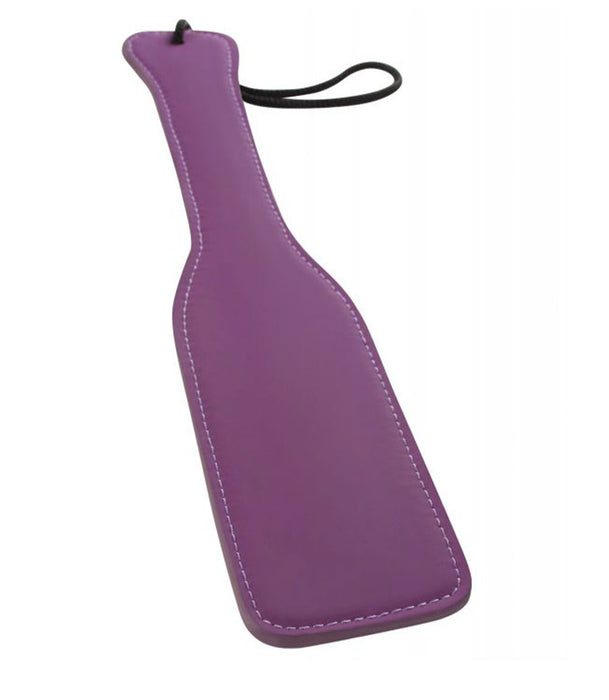 Lust Bondage Paddle
Purple Vegan Leather Bondage Paddle
Original price
$19.95
-
Original price
$19.95
The Lust Bondage Paddle is meticulously crafted with exquisite details. It is made with vegan leather. It is comfortable, lightweight, and comes in a fun, sexy purple color for dominant and submissive roleplay providing satisfying thuds and slaps. 
Paddle Size: 12.5" x 2.5" x 0.2"
Material: Vinyl
Item Number: 657447097591
Education: BDSM Toys & Role Play

We Are An Authorized Dealer
Always buy from an authorized sex toy dealer to avoid sex toy scams, knockoffs, used sex toys, toxic materials, or unhealthy ingredients. We care about your health and provide only the best body-safe sexual products.

Cleaning
Vegan and faux leather are the same and are made from plastic or vinyl. They can be washed with mild soap and water. Do not scrub the vegan leather to avoid damaging the product's surface. You can use a polishing cream to add luster by applying a small amount using a dry cloth, spreading it gently, and allowing it to dry for 24 hours.