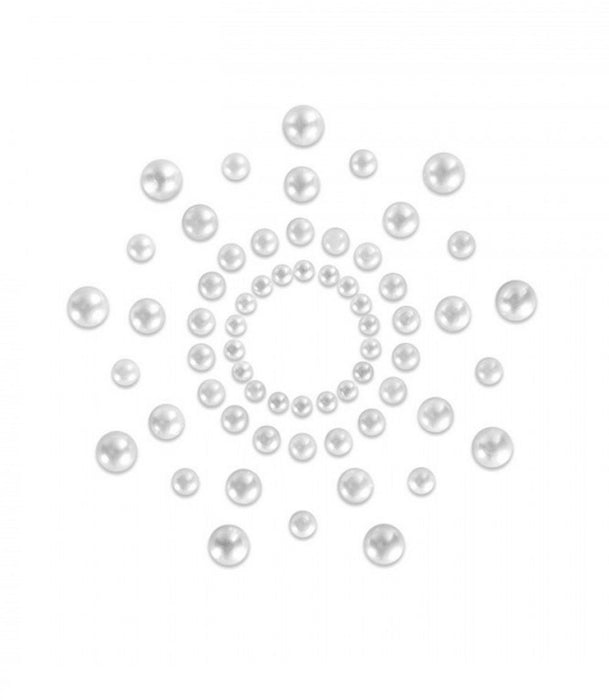 Mimi Circles Pasties
Crystal, Pearl & Onyx Jeweled Pasties
Original price
$19.95
-
Original price
$19.95
The Mimi Circles are plastic jeweled nipple pasties designed in Spain and come in crystal, pearl, and onyx designs. The faux jewels are linked with a transparent silicone backing that adheres over the nipple and is strong enough to keep the nipple cover in place yet gentle enough to make removal easy and pain-free. They come with one pair per package with a self-adhesive already on them and can be used multiple times. 

The jeweled base of silicone adheres with a light, non-toxic body adhesive. Apply to clean skin with no powder or perfume. When ready to remove and store them, lightly wash them in cool water, and lay them flat to dry. If the adhesive becomes less sticky over time, you can get a separate bottle of pastie glue to add to the backing.
Diameter - 2.625" inches
Pearls Item Number: 8437008001630
Crystal Clear Item Number: 8437008001173
Black Onyx Item Number: 8437008001074

We Are An Authorized Dealer
Always buy from an authorized sex toy dealer to avoid sex toy scams, knockoffs, used sex toys, toxic materials, or unhealthy ingredients. We care about your health and provide only the best body-safe sexual products.

Related Education: