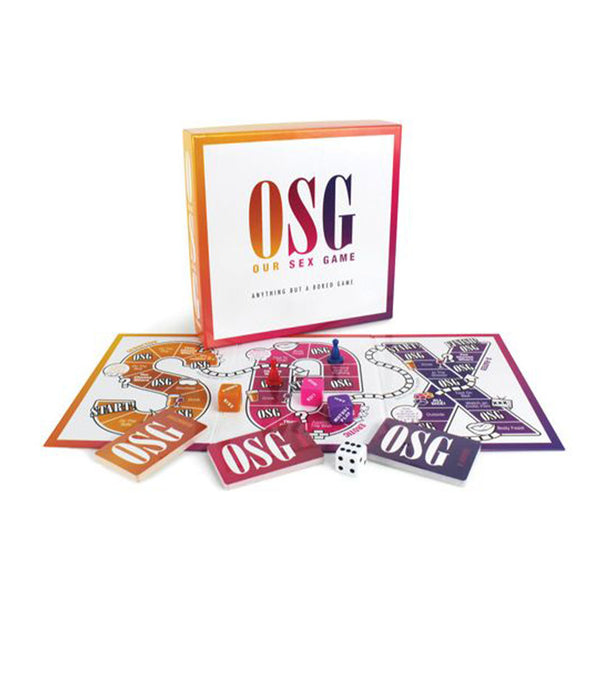 Our Sex Game
Intimacy Building Game For Couples
Original price
$29.95
-
Original price
$29.95
The Our Sex Game by Creative Conceptions covers a vast topic of encouraging and stimulating sexual conversations. Each level gets progressively steamy on a board that spells out the word SEX. Roll the dice to discover what you'll be doing, where you'll be doing it, and who reaps the rewards. The board is also loaded with landing squares, where you select a card describing increasingly sexy scenarios and intimate actions. Begin by secretly writing down your ultimate sexual fantasy: Play to win, as this becomes the winner's prize. The many random combinations ensure you'll enjoy a different experience each time you play. Whatever your journey, it's sure to be filled with seductive, erotic, and x-rated foreplay, building to an explosive climax.

Contents:
Game Board
24 Seductive Cards
24 Erotic Cards
24 X-Rated Cards
4 Game Dice
2 Play Pieces
Rules of Play
Item Number: 847878002299

We Are An Authorized Dealer
Always buy from an authorized sex toy dealer to avoid sex toy scams, knockoffs, used sex toys, toxic materials, or unhealthy ingredients. We care about your health and provide only the best body-safe sexual products.

Related Education: Sex Toy Gift Guide